Xiaomi surpasses LG as fifth largest smartphone maker, breathes down Lenovo and Huawei's necks
22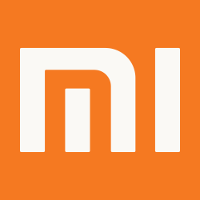 According to a report from Strategy Analytics,
Xiaomi
has been one of the fastest growing smartphone manufacturers in Q2 2014. The so-called "Apple of China" is now the fifth largest maker in terms of shipments, as it had a downright impressive 5.1% of the smartphone market in the last quarter, leaving the 6th spot for LG, which
also performed fruitfully in Q2
. Xiaomi accounted for just 1.8% of the market a year ago.
The total amount of device that the startup's shipped during the last quarter were around 15.1 million devices, which is no more or less than 11 million units more than the amount of phones that got shipped in Q2 2013. According to Strategy Analytics, Xiaomi is breathing down Lenovo and
Huawei
's necks, as they hold the
3rd and the 4th spots
on the list of best performers on the market, with 15.8 and 20.1 million units shipped in Q2, respectively.
"Xiaomi was the star performer in the quarter, capturing a record 5 percent marketshare and rising into fifth place in the global smartphone rankings for the first time ever. Xiaomi's Android smartphone models are wildly popular in the Chinese market and it shifts millions of them every quarter through its extensive online and operator channels. Xiaomi's next step is to target the international market in Asia and Europe, where it will have to invest big money to familiarize western consumers with its unfamiliar brand name,
" said Woody Oh, a director at Strategy Analytics.
Should Xiaomi continue to ride the wave of its upward momentum, we might witness a pretty interesting shift on the market in the following quarters. If the
recently-revealed
Xiaomi Mi 4
flagship makes it out of China, Xiaomi's purported climb towards the top of the food chain sounds even more plausible. The release of the
Xiaomi Mi 3 in India
will probably
help the company a lot
in this endeavor, too.
Unsurprisingly, the leaders on the smartphone market in Q2 2014 were the usual suspects, Samsung and Apple. With 74.5 million units shipped, Sammy might look untouchable for the time being, but
the loss of market share
is surely making the high-ranking Samsung executives feel uneasy. Apple has also lost a little of its positions, but unlike Samsung's, its shipments are up - 35.2 million units in Q2 2014, up from 31.2 million devices shipped in Q2 2013.
source:
Strategy Analytics