Xiaomi plans IPO to raise up to $100 billion
4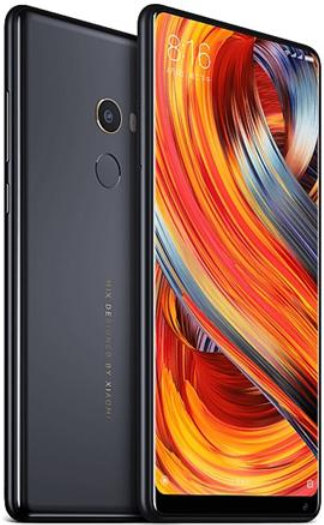 The Xiaomi Mi Mix 2
Last month, Xiaomi executive Wang Xian said that the company, rumored to be in talks with U.S. carriers,
will finally establish a presence in the states within two years
. To help the company gear up for the heavy financial load that such a move requires, Xiaomi is planning an Initial Public Offering (IPO) to raise as much as $100 billion. Just four years ago, the manufacturer
raised more than $1 billion in a deal that valued the firm at $45 billion
. Just the year before that, in 2013, the firm had a valuation close to $13 billion.
Last year was a strong bounce back year for Xiaomi after a rough 2016.
Expanding into India was a perfect strategic move
for the company. Not only is the country now the second largest market in the world for smartphones, it turns out that Xiaomi's value priced handsets play well in a country where the per capita income was $1,670 as of 2016. Xiaomi and Samsung are currently battling it out to see which of the two will have the highest market share in India. How big a turnaround did Xiaomi experience in 2017? The company set a revenue target for the year of $15 billion, which it hit in October.
Xiaomi has announced that it has hired investment banking firms Morgan Stanley and Goldman Sachs to assist in the underwriting. The pair will work alongside Credit Suisse Group AG and Deutsche Bank AG to get the deal done. Xiaomi is reportedly thinking about adding some Chinese investment banking firms into the mix, as well.
"The Chinese smartphone market looks stable for Xiaomi, but expanding sales from ecosystem partners could drive Xiaomi's valuation. Xiaomi enjoys a big edge as other Chinese vendors lack a well-established software business."-James Yaqn, analyst, Counterpoint Research
At home, Xiaomi has lost market share to rivals like Lenovo, Oppo and Vivo, and this has forced the company to change its distribution method from flash online sales to a more traditional platform. Xiaomi plans on opening 1,000 Mi Home stores by 2019. Some of the money raised by the IPO will most likely help fund this project, which would give Xiaomi twice as many company-owned retail locations as Apple when it is completed.
source:
Bloomberg