Xiaomi raises more than $1 billion in funding, valuation in excess of $45 billion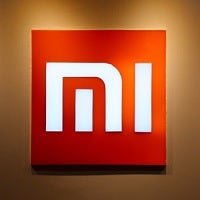 The up-and-coming mobile handset manufacturer in China is none other than Xiaomi, and expectations are stratospheric for the technology start-up.
Xiaomi has been making quite the name for itself with an impressive line-up of affordable smartphones. Even one of its more recent releases, the
Mi4
, is a
flagship contender
with potent and current hardware, and
exceptional build quality
, all for under $400.
On the entry-level end of the spectrum, Xiaomi's
Redmi 1S
also packs quality specs, like a Snapdragon 400, and a 720p 4.7-inch display, for under $100 in developing markets like India. Rumor has it that we will get to see a new flagship announcement, the
Mi5, at CES next month
in Las Vegas. Former Google executive, Hugo Barra, is the company's Global vice-president and he has been adamant about
ensuring timely OS updates
to the product line-up. Xiaomi even has its own
app store
.
Xiaomi has already surpassed Samsung's shipment volume in China, and while no future is guaranteed, we can expect to see the new smartphone darling of China
to continue expanding
.
source:
The Wall Street Journal