Xiaomi Mi 4 size comparison: a 5-incher with ultra thin bezels
23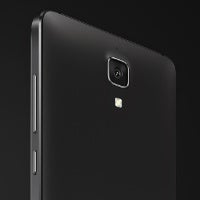 After an onslaught of flagship devices that one-up one another in terms of screen size, often going to the absurd, the Xiaomi Mi 4 takes a surprisingly different stand with its 5-inch screen diagonal. It's a welcome change to see a manufacturer not participate in these endless screen size wars (not to mention the resolution wars), and instead focus on minimizing screen bezel as much as possible to make for a truly compact device that is easier to use with a single hand.
The Xiaomi Mi 4 is just that: it measures just 2.66" wide (67.5mm), much less than all other 5-inch flagships like the Samsung Galaxy S4, HTC One M8t, and Huawei Ascend P7. Such a width, allows your finger to reach the corners of the screen easier, and makes for a more pocketable phone that's easier to carry around.
And while we don't know how tall the new Mi 4 is, the illustration below suggests that it is more compact than other flagships in this aspect as well.
Finally, it seems that Xiaomi has settled on 5 inches as the golden standard for its flagships - the Mi 3 had a 5" display, and so does the new Mi 4. For us that's good news, but what do you think, is a 5" screen large enough for you?
Xiaomi Mi 4 size comparison against other 5" flagships
Xiaomi Mi 4 size comparison round 2: versus Samsung Galaxy Note 3, Apple iPhone 5s, Sony Xperia Z2