XDA allows Facebook Home to run on most Android device without root
18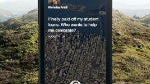 Facebook Home has been relegated to use
only on certain devices
in certain regions. It was quickly found that if you were in an unsupported region, you could simply sideload the app, and be fine, but the unsupported devices issue took a bit more work to overcome. It has taken developers at XDA a bit under a day to modify the APK, but now you can run Home on any device you'd like.
Best of all, this hack doesn't require that you have root access unless your device has Facebook baked-in. If not, all you have to do is download the modified APKs, remove Facebook and Facebook Messenger, then reinstall things in order. First, install the official Facebook app, then the modified Home APK and optionally Messenger. Enable Facebook Home in the Facebook app settings, reboot and you're ready to go.
Word from the XDA forum is that the apps work on a ton of different devices, including the Nexus 7.
Recommended Stories