Facebook Home live for some, Chatheads comes to Messenger for others
30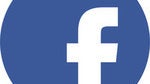 Today is the day if you are a Facebook junkie (and if you're not, we question why you've clicked on this article).
Facebook Home
has finally been released into the Google Play Store, although only for a few devices. And, Facebook has updated its other Android apps, including adding Chatheads to the dedicated Messenger app.
As we have noted before, Facebook Home
only supports
the HTC One X, HTC One X+, Samsung Galaxy S III, and Samsung Galaxy Note II today, although support is coming for the HTC One and Galaxy S4. The launch of the new Facebook experience has not been going well though. Many users have complained about not being able to download the app, or it not working once they do get it downloaded. And, some are saying it is a major drain on battery. In the few hours it has been live in the Play Store, it has already pulled in 425 one-star reviews, and has an overall review average of just 2.3, just to give an idea of the troubles so far.
Facebook's core Android app has been updated with support for Home (and likely that notification that will let you know when Home is available for your device). But, the best update of all is probably to Facebook's dedicated Messenger app, which has been updated with Chatheads support. Chatheads is probably the best feature of Facebook Home, mashing up SMS and Facebook messaging and keeping your chats on top of whatever you're doing. So, if you don't want the rest, or don't have a phone that can handle Home, the update to Messenger is a great alternative.
If you want any of the updates just head over to the Google Play Store: