With the same battery, HTC One (M8) for Windows listed to have nearly double the battery life of the One (M8) for Android
69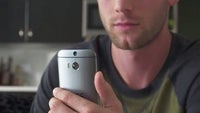 The
HTC One (M8) for Windows
might feature an uncanny resemblance to the Android-based One (M8), down to the looks, camera and battery size, but interestingly, despite its equally sized, 2600mAh battery, the Windows Phone 8.1 device has longer battery life.
At least according to the officially listed specs for both devices: the One (M8) for Windows is listed as lasting up to 21 hours of 'usage time', while the One (M8) for Android can withstand up to 12 hours. That's nearly double the dfiference.
When looking at stand-by time, the difference is smaller, but still noticeable: the One (M8) for Windows lasts up to 15.5 days, while the Android version - 12.2 days.
Obviously, the explanation lies in the operating system, and - at least on paper - this seems to confirm that Windows Phone is doing better with battery management than Android. Then, those are the theoretical numbers, and we're looking forward to seeing some real-world testing (we'll be putting the phone through its paces in our own battery life test soon!) to see whether the numbers live up to reality.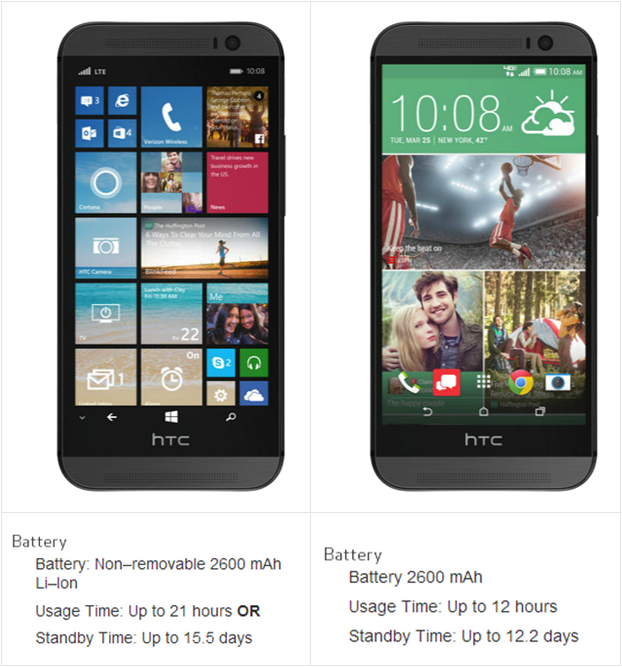 source:
WMPowerUser