HTC One M8 for Windows Review
76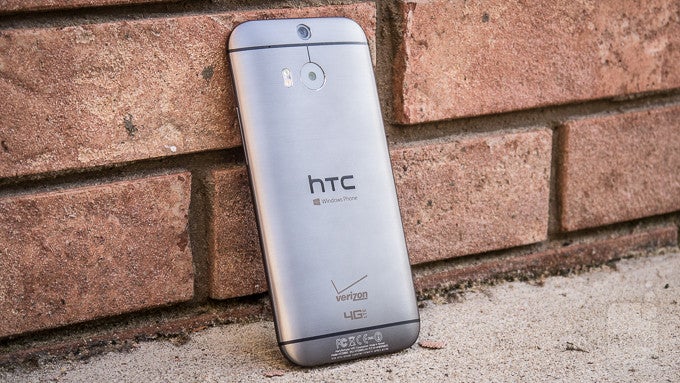 Introduction
Remember the days when HTC and Microsoft had a really close knit relationship, where Windows Mobile flourished thanks to HTC's impeccable delivery with its line of smartphones? Arguably, the times have changed tremendously, as HTC has shifted its focus on its Android-powered smartphones.
At the beginning, when Microsoft's new Windows Phone platform become a reality, HTC was there supporting the platform from the get-go – with some of its rivals doing the same. Through the course of the last year, however, HTC's portfolio of Windows Phones has slowly dwindled, making us all wonder if they decided to give up on the platform entirely.
Fortunately, the long streak is over, seeing that the
HTC One M8 for Windows
is here in all of its glory – giving us a high-end, premium smartphone. Generally speaking, Windows Phones of late consisted of devices from Nokia's Lumia line, so it's refreshing to see something different from another company. Let's find out if HTC can steal the spotlight once again!
The package contains:
microUSB cable
Wall charger
Stereo headphones
Product safety & warranty information
Getting to know your phone guide
Design
Its design is identical to its Android-powered sibling, but as far as Windows Phone is concerned, it's a refreshing change from the usual stuff we see from Nokia's Lumia line.
Refreshing to say the least, especially when the majority of recent Windows Phones have come from Nokia, the HTC One M8 for Windows is indeed a very different looking thing in the Windows Phone landscape. Truthfully, though, it's technically not a new design because it's an exact facsimile to the Android-powered
HTC One M8
, which has been around for a good time now.
On one hand, we dig the premium construction, one that's made from quality brushed aluminum, but we would've loved to see something else new – more so when HTC's Window Mobile smartphones were known for their original, industrial designs. Nevertheless, we can't complain either because the M8 by itself, continues to be one attractive looking thing in the space. And that's despite knowing that the Android powered version has been out since March.
As we've detailed, the HTC One M8 for Windows sports the same design as its Android sibling. Therefore, it features the same iconic things – like its dual front-firing speakers with BoomSound, IR blaster, and duo camera system. For now, it's only available in gunmetal grey, which is a shame because the Android powered one is offered in a palette of colors.
Display
No surprises here folks, this is the same screen we've seen before. Aside from a few subtle things, it's identical in quality to its sibling's display.
Not surprisingly, HTC didn't mess around with the recipe it used for the Android-powered HTC One M8's display – so the results are pretty much identical here with this 5-inch 1080 x 1920 Super LCD-3 display with Gorilla Glass 3. Knowing that, this specific panel exhibits the same lovable qualities that make it a darling to look at.
Specifically, they include its sharp details, vibrant color reproduction, and crisp viewing angles. However, there are a few minor differences that slightly favor this new screen – like its stronger brightness output of 510 nits and color temperature of ~7100 K. Beyond that, they match each other in pretty much all aspects!
Display measurements and quality
Recommended Stories