Windows Phone users protest possible loss of back button
37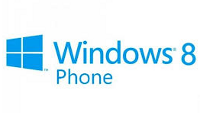 A recent rumor that Windows Phone will lose its back button with the next iteration of the OS has started a firestorm among current Windows Phone users. The reason for the removal of the button has to do with the confusion some users of the platform have been experiencing with the button. But most believe that the real reason for removing it is to make the OS more usable with tablets.
On the Windows Phone users voice site, a post was put up asking Microsoft to keep the back button on the OS. The post was put up by Dev Jaykrishnan, who suggested that Microsoft make it an option to disable the back button feature, which certainly sounds reasonable. So far, 318 votes to keep the button were made in response to the original post.
"I get that some people don't get how to use the Back Button. Don't disable it though. It'll look awkward for those of us who have older models to have a non functioning button. Make it an option to disable it in the settings ! Please don't make it a mandatory feature!"
-Dev Jaykrishnan, post on Windows Phone users voice site
More interesting are some of the actual comments. Some complain that using the back button accidentally takes them out of an app and to the home screen instead of going back one page. If the back button is removed, the gang in Redmond will need to add a back button on the screen or rely on developers to update their apps.
If you're a Windows Phone user, how would the loss of the back button affect you?
source:
WindowsPhone
via
WMPoweruser