Will Verizon's iPhone have the death-grip issue?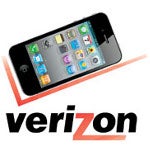 Leaked photos of a device presumed to be the
Verizon-branded iPhone
, which is widely expected to be announced in a few hours time, show some notable differences between the iPhone 4 for AT&T and the one for Verizon.
Somehow unsurprisingly, they are all concerned with
the design of the antenna
, since it's all but certain that Apple is not particularly eager to go through the infamous
"Antennagate"
scandal once more. As you most probably remember, "Antennagate" stands for the
signal strength drop
that many iPhone 4 users experienced when the handset was originally released.
These design changes may very well be there to prevent something similar from happening with the Verizon iPhone, so let's take a closer look at them. As you can see from the first picture below,
one more black band
is added on the left side of the new iPhone compared to AT&T's version of the handset, and its vibrate switch, as well as the volume rocker are slightly lower. There are no differences on the bottom side, while, on the right side, the presumed Verizon iPhone has
one more black band
. It's worth mentioning that on these pictures the SIM slot is still there, which gives us hope that LTE support may be added to the Verizon iPhone. The last difference is that the
black band
on the top side of the AT&T iPhone is not there any more.
Apple is known as a company that strives for perfection (Steve Jobs is certainly (in)famous for that), and the "Antennagate", which was recently given the award "number one
tech-fail of 2010
" by CNN, left a stain on the Cupertino-based company's reputation. These images, if genuine, give us an idea where the iPhone is heading design-wise. And who knows, if this is not the
Verizon iPhone
, these may very well be the first
iPhone 5
pictures! Of course, we shouldn't underestimate the possibility that this is nothing more than a hoax, so we don't plan to get too excited for now.
source:
SmartPhone Medic
via
GSMArena