Why your HTC One Google Play Edition has poor connectivity to T-Mobile 4G
12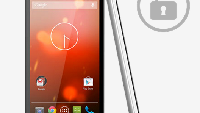 You bought the HTC One Google Play Edition because you wanted an unlocked Google experience model with updates coming directly from Mountain View. What you didn't want, or expect, was trouble connecting to T-Mobile's 4G network. In fact, while you were stuck using an EDGE connection, your friend sitting right next to you with a T-Mobile branded
HTC One
, was rockin' the carrier's 4G network. What gives?
The answer is really quite simple. T-Mobile relies on two pipelines. The 1900MHz band is usually reserved for 2G EDGE. The nation's fourth largest carrier also connects using the 1700MHz/21000MHz combination known as AWS. As T-Mobile rolls out its LTE service, it is moving HSPA+ to 1900MHz and taking away some of the connectivity that was used for EDGE. That leaves AWS bands available for LTE service.
Now, because the Google Play Edition of the HTC One is not carrier branded, it does not include the AWS bands for HSPA+. Thus, the bands available for the HTC One Google Play Edition might be T-Mobile compatible, but here is where you need to follow closely. In those areas where T-Mobile is using 1900MHz not only for EDGE, but also for HSPA+, the HTC One Google Play Edition will work just as well as a T-Mobile branded HTC One. That is because the Google Play Edition of the HTC One comes with support for the 1900MHz band.
On the other hand, if you're in an area where T-Mobile is still using 1900MHz exclusively for EDGE, and the AWS bands are used for HSPA+, your Google Play HTC One is going to provide a very unstable 4G experience. If that is happening to you, let's hope that T-Mobile will soon move over HSPA+ to 1900MHz in your area, or expand its LTE coverage.
To check out what T-Mobile has on the 1900MHz band in your area, you can click on the sourcelink below for a crowdsourced look at where in the states T-Mobile is using its 1900MHz bands for HSPA+.
source:
Airportal.de
via
AndroidCentral