WhatsApp infographic reveals interesting facts about the messaging app
11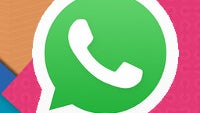 Did you know that messaging app WhatsApp has spent a total of $0 on marketing? The fifth most downloaded app on Android, the company has just 55 employees. WhatsApp is available in 32 languages for the iOS, Android, Windows Phone and BlackBerry platforms, and 30 billion messages are sent and received by WhatsApp every day. The app had 800 million users as of last month, and messages from WhatsApp were used as evidence in 40% of Italian divorces!
A new infographic about WhatsApp shows more information about the messaging app than you probably thought existed. For example, 8% of U.S. teens aged 14 through 17 use WhatsApp daily. Do you remember when the app was removed from the App Store over four days in January 2012 for reasons that were never disclosed?
To make this infographic easier for you to read, we cut it up into small pieces in the slideshow south of this paragraph. Whether you're a WhatsApp member or not, you should find the information quite interesting as it relates to mobile devices. With 1 million new members registering for the service every day, you might find yourself a devoted WhatsApp user in the near future.
Thanks for the tip!
source:
shoponless.com