Web listing of Vodafone's Sure Signal suggests it's the same ole, same ole for the Apple iPhone 5
65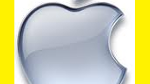 On Vodafone's web site is a product called the Sure Signal. This works as a signal booster for the carrier's pipelines and the web site lists the phones that the product is compatible with. Vodafone's site
lists four different Apple iPhone 5 models that will work with the Sure Signal
. There will be a Black iPhone 5 with both 16 and 32GB of internal storage, and a white iPhone 5 with both a 16GB and 32GB model.
If the listing is legitimate, it looks like there will not be a 64GB Apple iPhone 5 model even though both the Apple iPod touch and the Apple iPad offer users a model with 64GB of flash memory. And once again, it appears that
Apple will try to launch a white Apple iPhone at the same time as the black variant
is released. That was the plan last year with the white Apple iPhone 4 until a problem with light leakage forced Apple to
delay the launch of the pale iPhone 4
for ten months from the original June 2010 launch date. The white Apple iPhone 4 launched on April 28th as we
reported
. Hopefully there will be no delay this time.
source:
Vodafone
via
AppleInsider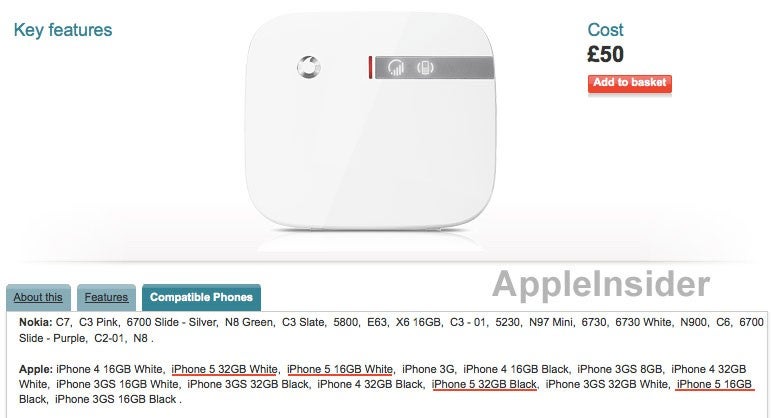 Vodafone's listing of its Sure Signal shows that the Apple iPhone 5 will come in black or white and in 16GB and 32GB variants