Watch all the official Samsung Galaxy Note 7 promo videos here
3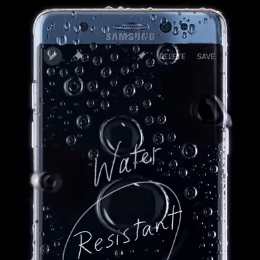 While we have our own
Samsung Galaxy Note 7 hands-on video
, we thought that you may also want to check out Samsung's own promo videos that present the brand new smartphone. Thus, in this post, we're gathering all the official videos that Samsung released since Tuesday, when it
announced the Note 7 in New York
.
Obviously, these official videos go through pretty much all the new features that the Note 7 is bringing, including its dust- and water-resistance, the dual curve display, the enhanced S Pen stylus, the iris scanner, and so on.
For some mysterious reason, plenty of the videos included below (starting with the fourth one) don't have any audio - it's like watching silent movies (in color, of course). Nevertheless, we're pretty sure that many of you will be interested in watching all the vids.
As of yesterday, the Galaxy Note 7 is available to pre-order in the US via all major carriers, for prices starting at $849 off contract (which may seem a bit steep, but we have to keep in mind that the Note 7 has 64 GB of internal memory, being the first Note to offer this amount of storage space by default). The new handset will hit shelves later this month, on August 19. Check back soon for our review, okay?