How to watch the 2018 PyeongChang Winter Olympic games live on your Android/iPhone or in VR
5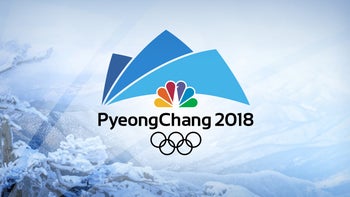 Olympic skier Lindsay Vonn is oiling her skis, three-time Olympic gold medalist Shaun White is prepping his snowboard, and the whole US Olympic team has only one on their minds - gold medals and nothing less!
The Winter Olympic games in Pyeongchang, South Korea, are currently the biggest sports event in the world and this won't change until the closing ceremony of the games that will take place on February 25. Until then, however, the Olympics will be one of the hottest topics in town. But how to watch the interesting events and disciplines while you are away from home and want to cheer for the 244 athletes that make up the U.S. Olympics Team or your local representatives on the games?
Well, as you likely know, NBC has the exclusive live rights for the major sports event in the US, which means that you won't be able to officially watch it on any other broadcaster's network. Thankfully, the network has made it quite easier to catch up on its exclusive sports content if you have a subscription.
Simply head to the Play Store and grab the NBC Sports app for free, which will let you watch all the different ski, hockey, biathlon, ans ice skating events for free granted that you are a paying NBC subscriber. If you're not one, you will be limited to watching only 30 minutes of footage before you are prompted to input your subscription or cable login inside.
Download NBC Sports app for Android or iOS
If you're really into virtual reality and can't wait to watch the hockey game and the ski slalom in 360 degrees, you can also give the NBC Sports VR app a try. If you have an Oculus, Gear VR, Google Daydream, or Windows Mixed Reality headset near you, you can download the NBC Sports VR app and watch 180- or 360-degree videos as much as you want. As you might imagine, you will still be faced against the paywall after 30 minutes of enjoying the Olympics, but that's just how life works. For full instructions, check out NBC's detailed guides on how to do that right below:
If due to one reason or another you are unable to get the app or watch NBC on your TV, you can simply head to
http://www.nbcolympics.com/
where all the events are either livestreamed or available on demand. Be advised that the same 30-minute limits applies to that one as well.
Finally, if you have the $39.99/month Hulu Live TV service going on for you, you can tune it to NBC and watch all the events either live or on-demand. A bonus that Hulu subscribers get is that the most watched types of sports will appear at the very top, meaning you won't have to sift through all the 15 different sports every time you fire up the Olympics.