Wanna boot your PC into Linux or Windows 8 from your Android device? DriveDroid makes that perfectly possible
5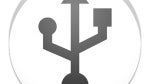 Android enjoys such a thriving developer community, that the question of "what can an Android smartphone do?" is better voiced as "What can't an Android smartphone do?"
Control your computer from afar?
Check!
Play PSP games?
Betcha! But can you boot Windows 8 from it? Guess what, the answer's yes! DriveDroid is a brilliant app that lets you convert your Android smartphone to a bootable CD/USB stick that's able to boot your computer into multiple operating systems, provided you got the images. Pure sorcery!
DriveDroid supports bootable ISO and IMG files stored on your device, and is able to emulate USB and CD rom drives, depending on the kind of bootable image you want to run. With USB-drive emulation, users can boot IMG files and most Linux distributions. With CD-rom emulation, it is possible to boot all ISO files.
Since this whole thing is one giant hack, not unlike MultiROM and other fantastic apps the Android dev community has came up with, DriveDroid is geared towards power users on the go, who might be in need of a convenient way to run various operating systems on their computers. Although the app's interface is pretty simple compared to the power it has on disposal, there are many caveats with various custom roms and kernels, in addition to requiring a rooted device. It's best to
visit the XDA Thread
to get started on the right way. However, DriveDroid is well documented, and there are enough tutorials online to get you started.
DriveDroid can be had from the Google Play store, in free and paid versions. The paid version has no ads, supports OS image resizing, and can have download repositories for OS images added to it.
| | |
| --- | --- |
| Developer: Software bakery | Download: Android (Free | Paid) |
| Genre: Casual Kart Racing | Price: Free (with in-app purchases) |