WP7 update to bring copy/paste, multitasking, Bing upgrades, and custom ringers
14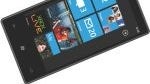 Windows Phone 7
early adopters are chomping at the bit for their first major
update
, expected in January. Other holdouts are waiting to see how the update will improve the OS, and if it will make it more competitive with Android and iOS. Chris Walsh, a contributor to ChevronWP7, has had an inside look at the update, and gives it a glowing recommendation.
Chris Walsh (@ChrisWalshie) describes the WP7 update as "massive," and says that "MS took 3 months to do what Apple did in 3 years." He goes on to say that Microsoft "could have called it Windows Phone 8." This is music to our ears.
While Windows Phone 7 is a terrific OS, and is showing early
signs of success
, it's still lacking some necessary features. These deficits might be
holding back
the success of WP7 devices in general, particularly because most consumers aren't aware of the update. The update should fill some of those gaps, bringing
copy/paste
, multitasking, custom ringtone support, and Bing improvements like turn-by-turn directions.
source:
WPCentral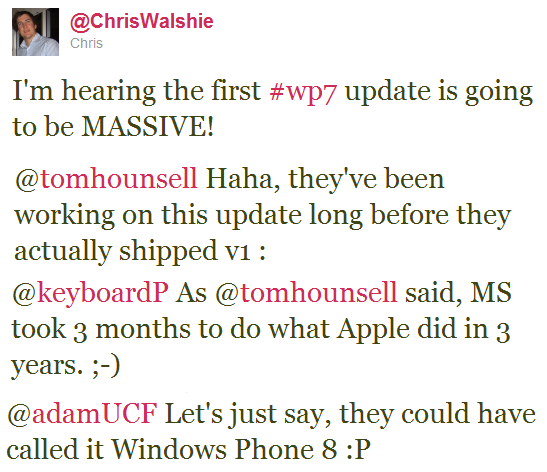 Recommended Stories