Windows Phone 7 apps are the cheapest, and most are games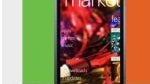 Are you prepared for one more reason to love Windows Phone 7? A study by
Distimo
, an app market analytics researcher, found that WP7 has the cheapest paid apps, at an average of $1.95 each. They also revealed that there is a strong bias towards games, which is in stark contrast to Windows Mobile's app lineup.
Windows Phone 7
paid apps cost an average of $1.95. Compare that to Apple, whose paid apps average $4 each. This is great for the sale of the WP7 OS, particularly considering the contrast with
Windows Mobile
, whose apps cost an average of $6.27. The next cheapest app market is that of Palm, whose apps cost an average of about $2.30 each.
Distimo also revealed a strong bias towards gaming in the top paid apps for WP7. The top 3 paid apps were 'Bejeweled LIVE,' 'Need for Speed Undercover,' and 'Flight Control'. This mirrors a similar trend in Apple's app market, where games like '
Angry Birds
' and 'Cut the Rope' dominate. This is again a great departure from Windows Mobile, where the OS wasn't very conducive to game development.
Before we get too excited and label the
WP7 Marketplace
as the 'most affordable app store,' we should take into account a number of factors. First of all, there are only 3000 apps in the WP7 Marketplace, which limits the sample size. More expensive games and utilities might still be in development, while cheaper, more easily ported apps came to market more quickly. As such, the higher averages of other operating systems include super-expensive apps, like a $300 piano tuner for iOS or the $600 '
Fortunatus
' app for BlackBerry.
We should also consider how differently Windows Mobile is used. As it favors business users, many may have been downloading expensive financial, travel, or tethering apps, rather than less expensive games.
Windows Phone 7
, with its standardization of the large touchscreen, is more suitable as a consumer-oriented gaming phone.
We're not trying to rain on Microsoft's
parade
. We count this as another win in the WP7 column, and are grateful for a more wallet-friendly app market than before.
source:
Distimo
via
Electronista