Windows Phone 7 Marketplace app count reaches 3,000, has 15,000 registered devs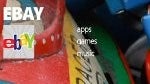 Microsoft announced its Windows Phone 7 Marketplace is growing at a healthy pace and now has some 3,000 apps and 15,000 registered developers. Just two weeks ago the numbers
stood at 2,000 for apps and 12,000 for developers
. Redmond is well aware that the success of its platform is very dependent on the quantity and quality of the apps offered, and recent reports suggested that it is pouring large sums of money to sponsor most prominent app developers.
Sums offered reached
$100,000
for the development of apps such as the popular game Plants vs Zombies. To further promote apps, Microsoft is listing its Windows Phone 7 Marketplace titles on Bing Visual Search and its own homepage, along with listings of apps on Zune and on Xbox 360. "Clearly we're just getting warmed up", said Todd Brix from Microsoft in an optimistic tone. Brix was quick to give credit to all the developers, committed to Windows Phone 7 and stressed on the importance of the Holiday season for Redmond and its mobile platform.
At the end of the day, it all comes down to the quality of the applications and that is decided by the users, so let us know which ones are you using or would like to see!
source:
Electronista
Recommended Stories