Virgin Mobile version of the Google Nexus 4 priced at $359.99 by The Source?
6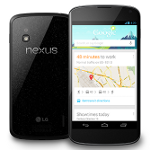 Google Nexus 4
for $399. While that is an amazing price for the 16GB model with Android
4.2
on board, Canadian retailer The Source apparently will do even better. According to a document containing inventory information, The Source seemingly will sell the Virgin Mobile Canada model for
$359.99
which is a mere $10.99 cents above the Google Play Store price.
Checking the retailer's web site, the phone is
not yet listed
and the product code on the inventory sheet does not yet appear on The Source's web site. We could play Devil's Advocate and say that the $359.99 is just a placeholder, or we could go ahead and tell you to expect The Source to sell the Google Nexus 4 for $359.99. You can believe what you want, hopefully we will have the facts for you soon.
source:
MobileSyrup