Viber to introduce self-destructing chats, after doing it for single messages
1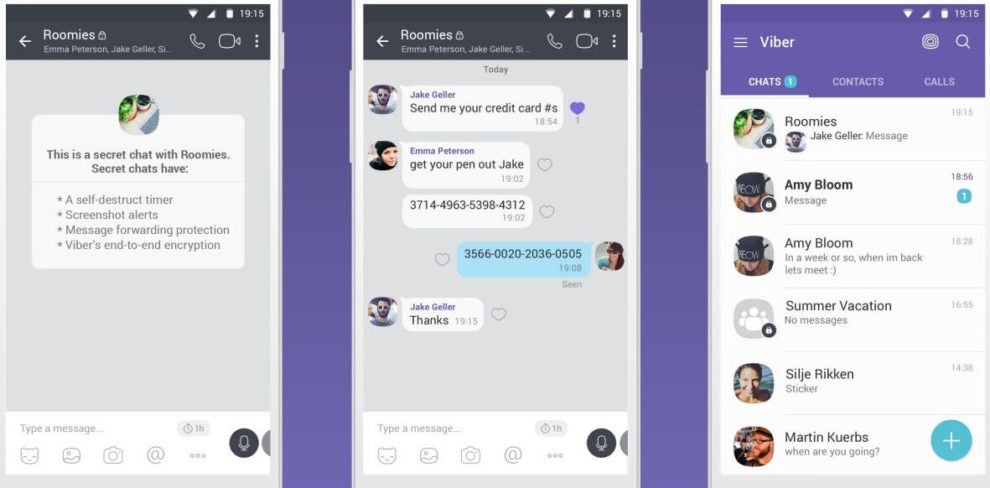 After
introducing self-destructing messages
, Viber is now planning to take things up a notch. The company is about to introduce entire secret chats that disappear once you're done with them.
This new feature allows users to set a time interval, at which the entire chat destroys itself, instead of doing it message by message. This also complements the hidden chat feature that allows users to hide conversations behind a PIN code, as you have the option to either keep chats protected by the PIN, or have them vanish despite it.
In order to keep secret chats truly secret, Viber will be introducing a number of additional features. This includes not allowing users to screenshot secret chats on Android. However, due to the slightly-more-restrictive nature of iOS, this can't be implemented for Apple's platform. What the app will do instead is warn users when a participant is taking a screenshot. Of course, just like any other message in Viber, secret chats are end-to-end encrypted for extra security.
It is still unknown when the update will be rolling out, but it's expected to be in the coming days.
via
VentureBeat