Viber for iOS updated with secret messages, short videos and rich notifications support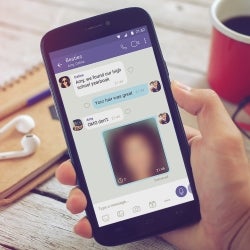 Popular messenger Viber has updated its iOS app with a new Secret Messages feature. You can now specify how long photos, videos, and chats messages will be accessible after being opened by the recipient. On their end, only a trace is left behind to indicate when the item was sent. The time limit for messages is 1, 3, 7, or 10 seconds.
Additionally, Viber now supports rich notifications on iOS 10 where you can see the contents of chats. Also available is sending media as files, which gives you the option to send photos and videos in their original size and quality.
Finally, there's Instant video messages – by tapping and holding the instant video icon, you can capture and send videos of up to 30 seconds.
Below is a brief video walkthrough of the new features. Although there's no official announcement on the matter, some of them are bound to reach Viber for Android eventually.
ALSO READ