Viber for Windows Phone gets updated, receives better push notifications and the Sticker Market
1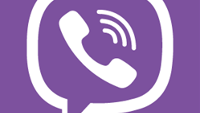 The Windows Phone version of Viber, the popular VoIP service, has just received a big udpate. It brought a lot of features to the app, most of which were highly anticipated by the Windows Phone users of the free messaging service. Most of these newly-introduced features have been around on other versions of Viber for a long time now.
Version 4.0 of Viber for Windows Phone now comes with enhanced push notifications that alert the user with sounds about any incoming messages. Users can also opt to hide the contents of a Live Tile notification, too.
Viber for Windows Phone has also received the useful feature to display additional information about the status of your sent messages. This means that a "Seen" status will be displayed under your message once the recipient reads it. You can also see if the given recipient is online.
Additionally, the Windows Phone version of Viber has received some improvements under the hood, too – it is claimed that the app now loads, resumes, and delivers push notifications faster than before.
Thanks to the update, Viber's Sticker Market is now also available for the WP version of Viber. Now, users can decorate their message conversations with various colorful stickers, most of which are available as free in-app downloads.
"Bringing the Viber Sticker Market to Windows Phone 8 is a very exciting step for us and we are sure that our users on the platform will love it. This is the first time we are bringing a monetization feature to Windows Phone 8 and it's another part of our commitment to the platform. More importantly, this release is part of our commitment to our users who want to communicate with their contacts no matter what OS they use."
- said Talmon Marco, the CEO of Viber.
Here is the full changelog of the new version of the Viber app for Windows Phone devices:
Version 4.0
• Download many free and paid stickers from the Sticker Market
• Get more details like when your message has been seen and when your contacts are online
• Viber notification sounds will be used for incoming push notifications
• Ability to hide notification content
• Improved resuming and loading speed and push notification delivery
Download: Viber (
Windows Phone
|
Android
|
iOS
|
BlackBerry
)
source:
@Viber
via
Engadget