Verizon's new My Fios App brings WiFi Analyzer and Facebook Messaging integration
2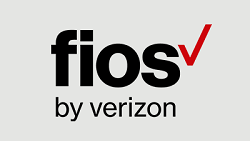 Verizon's My Fios App has gotten a nice facelift. A new look isn't the only change, however — the app brings new features to customers, including a WiFi Analyzer and Facebook Messaging integration. Of course, the app retains its original features, allowing customers to manage accounts, pay their bills, or resolve service issues.
With the updated My Fios app, Fios customers can improve their WiFi coverage without having to physically mess with the router itself. If the customer has Verizon's Fios Gateway router, they can identify sources of signal interference, remove slow devices from the network, improve range, and reboot the router. The app is designed so that you don't have to be extremely tech savvy to carry out these tasks.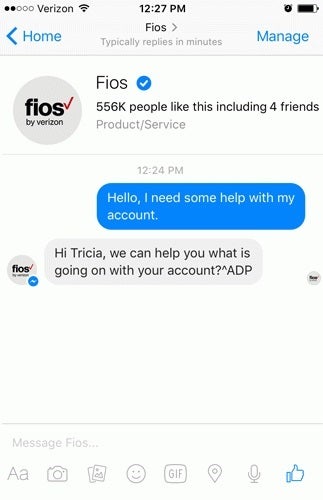 The updated My Fios App adds Facebook Messenger integration.
With Facebook Messenger integration, Fios customers can message Verizon's tech support on Facebook if they need help or simply have a question. This will allow them easily get quick customer service without leaving the My Fios App. If you're not a fan of Facebook, don't worry —
you don't need a Facebook account
to use Facebook Messenger.
In addition to these newer features, the redesign makes it easier for customers to access missed voicemails, or use SmartCam, a feature which allows Verizon's tech support team see a problem through the customer's phone. In fact, Verizon claims that over 60% of Fios customer interactions are through apps such as their My Fios App.
While this update has been rolling out for about a month, it's now available for everyone. Head on over to Apple's App Store and the Google Play Store to download it on your devices.
New My Fios App simplifies customer experience with Facebook Messenger integration and Wi-Fi Analyzer tool
NEW YORK – Verizon has redesigned the My Fios App with a simplified design and new features that include Facebook Messenger and a Wi-Fi Analyzer tool. Customers can also manage their accounts, resolve service issues, and connect to live and on-demand streaming Fios TV content on Fios Mobile.
"Like everything we do, these App enhancements are a direct response to customer feedback," said Miguel Quiroga, head of digital for Verizon Fios. "For example, 'How can I improve my Wi-Fi speeds' is one of the most common questions we get from customers, so we've put the ability to do this right in the palm of their hand with the new Wi-Fi Analyzer tool."
The new My Fios App began rolling out earlier this month and is now available to all customers.
New Wi-Fi Analyzer feature

Fios already has the fastest in-home Wi-Fi available, and now it's getting even better as customers can improve their Wi-Fi coverage by the touch of a screen using the My Fios App.


When paired with the Fios Quantum Gateway router, the app can – with a single touch - evaluate performance between all connected Wi-Fi devices and the router, identify possible sources of signal interference, and either resolve the issues or make recommendations to the customer on steps they can take to improve performance. Whatever the customer's level of technical expertise, the Wi-Fi Analyzer makes it easier than ever to get the most out of Fios Internet over Wi-Fi.

Facebook Messenger integration

Verizon Fios customers can now directly message us through Facebook Messenger and get a quick response from one of our technical experts when they have a question or need assistance. To make this even easier, Facebook Messenger is now directly integrated into the new My Fios App, so customers don't need to switch applications to immediately start chatting with Verizon customer service reps.

The redesigned My Fios App also comes with an all-new look and feel that makes it simpler to view and pay bills, view missed calls and voicemails, and get customer support.

It retains its original features as well, allowing customers to get information about or pay a bill, manage Wi-Fi, and use SmartCam, which lets tech support reps see a problem through the customer's smart phone. Today, more than 60 percent of all Fios customer interactions are done through one of these do-it-yourself applications.

The My Fios App also links to Fios Mobile, the app that allows customers to watch live Fios TV, video on demand content, and remotely stream recorded DVR content on your mobile device in and away from home.