You can now sign up to Facebook Messenger without a Facebook account
10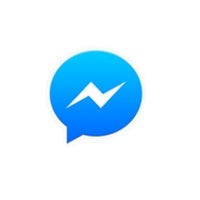 It makes sense that, to use Facebook Messenger, an actual Facebook account would be a prerequisite, and so far, that has been the case. But having
separated the IM part
of Facebook away from the rest of the experience by introducing a standalone Messenger app some time ago, the feature can now be accessed to those who don't have nor wish to have a Facebook account. As with WhatsApp -- the instant-messaging app
now owned by Facebook
-- one can sign up to Messenger using just a phone number, name and photo. This move could heighten its appeal to those who wish to communicate directly with others, but without being groomed Facebook's numerous bells and whistles.
By simplifying the sign-up process of Messenger, Facebook has also removed much of the red tape associated with signing up to its network. Before now, those wanting to use Facebook Messenger would need to sign up for a proper account, which includes entering an email, along with other personal information that some are not keen to hand over. Those concerned about revealing private info on social networks like Facebook will now be able to chat to their Facebook-using friends, colleagues and family members without the privacy concerns, and the move should help to increase Messenger's overall user base.
Now, on Messenger's initial welcome screen, there's a "Not on Facebook?" option that can be clicked, and thereafter, one can sign up using a name, phone number and photo.
Just like WhatsApp, then.