Verizon to use 5G stream and special headsets to provide kids with virtual courtside seats for NBA game
1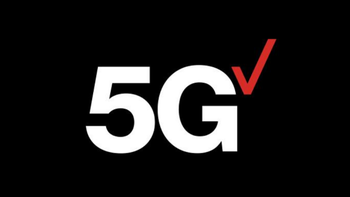 https://www.phonearena.com/
Tomorrow, Verizon will team up with the NBA's Sacramento Kings to show off the carrier's 5G, and VR/AR capabilities. During Saturday night's game at the Golden 1 Center, the carrier will debut a 360 degree virtual courtside experience for local kids from the Men's and Women's Leadership Academy, and College Track Sacramento. The Kings' home arena is considered the most technologically advanced in the world.
During tomorrow night's contest versus the L.A. Lakers and LeBron James, the invited participants will view the entire game from the viewpoint of the scorer's table, which is positioned courtside. To view the game from this perspective, the kids will don "immersive virtual reality goggles."
Verizon was first to launch its 5G Home service last month in Sacramento, Houston, Los Angeles and Indianapolis. Big Red says that it will also be first to launch 5G mobile service next year.
"We continue to deliver first on 5G experiences. The Kings are leading the way in using technology to improve fan engagement. The experience we're demonstrating in the Golden 1 Center provides a glimpse into 5G-powered sports entertainment and builds on the work we did earlier this year to test 360 VR and 5G with professional athletes."-Brian Mecum, VP of network engineering, Verizon
While tomorrow's virtual courtside experience is being streamed from inside the arena, in the future fans might be able to enjoy viewing a Kings' game from the perspective of courtside seats while inside the comfort of their own living room.

?
Tomorrow,
FCC OKs Cingular\'s purchase of AT&T Wireless