Verizon to raise prices along with the amount of data bundled with each tier
38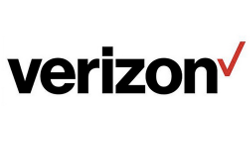 Verizon is about to raise prices. But along with the hike in rates, the nation's largest carrier will also raise the amount of data bundled with each tier. For example, on its low-end "S" plan Verizon is hiking the monthly rate by $5 to $35 a month. The amount of data that comes with this plan will double to 2GB.
The "M" tier will also be raised by $5 each month to $50. The amount of data that comes with the plan will increase by 33% to 4GB from 3GB. The "L" plan is going up $10 a month to $70, while the amount of data that it comes with will be bumped to 8GB from 6GB. The "XL" plan is also getting a $10 raise to $90 a month. Those signing up for that tier of service will receive 16GB of data, an increase of 4GB. And lastly the "XXL" plan will be hiked by $10 to $110 monthly. The amount of data with that plan will rise to 24GB from 18GB.
Verizon will also introduce its version of rollover data which it will call "Carryover Data." This was
first introduced in the U.S. with T-Mobile's Data Stash
. The carrier will also launch a new "My Verizon" app that will include a setting allowing Big Red's customers to choose between getting socked with overages if they exceed their data allowance, or have their service throttled instead. This "Safety Mode" will be offered to do those with the S, M, L, XL, or XXL plans, but will cost $5 a month for those who choose to access it. Data speeds on throttled accounts will be 128Kbps, the same rate that T-Mobile uses when throttling its customers who have consumed all of their monthly data.
Speaking about choosing, existing Verizon customers are not being forced to accept the new rates, but can decide if they want to pay more to receive more data each month. A Verizon spokesman alluded to "fireworks" coming this week, so we should learn more about these changes in the next few days. We do expect these new prices to take effect on July 7th.
source:
CNET