Verizon to launch BlackBerry Storm2 on October 28th for $179.99?
12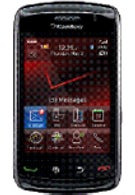 A tipster for Engadget Mobile came up with a photograph of a Verizon internal document. This document showed that the Storm2 will launch on October 28th, essentially confirming our
earlier story
today. What is new is that we now have a price to go with the unit. After a $100 mail-in-rebate, the 9550 will cost $179.99 with a 2 year contract. With a 1 year contract, the price will be $349.99 and the off contract price is $539.99. The document also confirms that the handset will come with a 16GB microSD card pre-installed. This could mark the end of all of the rumors and guesses. Circle the calendar for next Wednesday. And wear your rain coat-there should be quite a Storm coming.
RIM BlackBerry Storm2 9550 Specifications
|
Preview
Source:
EngadgetMobile