Verizon's Samsung Galaxy S8, Galaxy S8+ and Galaxy Note 8 receive update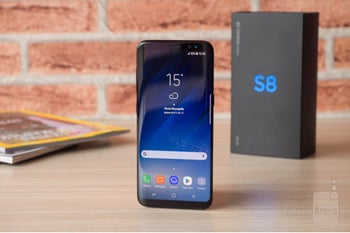 All three of Samsung's 2017 high-end handsets are currently in the process of being updated by Verizon. The nation's largest wireless provider is updating its variant of the
Samsung Galaxy S8
(software version R16NW.G950USQU5CRH1),
Samsung Galaxy S8+
(software version R16NW.G955USQU5CRH1) and the
Samsung Galaxy Note 8
(Software Version: R16NW.N950USQU5CRG9).
The update features the August 1st 2018 Android security patch, which is arriving just as September is almost here. While downloading and installing these security patches don't give you goosebumps like the ones you get when updating to the next major build of Android, they are important nonetheless. In other words, when your Android phone receives a monthly security update, it would behoove you to install it right away.
When you receive notification that the update has hit your Verizon
Galaxy S8
,
Galaxy S8+
or Note 8, you probably will feel the pressure to start the updating process immediately. But before you do, Big Red has a couple of requests that it wants you to take care of. One, make sure that you're connected to a Wi-Fi network or a strong Verizon signal. Two, make sure that your battery is fully charged; once you're finished with these two simple, but essential tasks, you can go ahead and start updating your handset.