Verizon mixes up HTC One models in commercial
4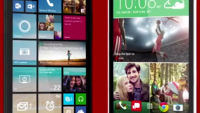 With so many different models of the HTC One available, perhaps we shouldn't blame Verizon for putting the wrong name on a picture used at the end of a new commercial. The ad was run to promote
Big Red's new 1GB promotion for its MORE Everything plan
. Those Verizon customers already signed up to a MORE Everything plan, and receiving at least 1GB of data each month, will receive a free GB of data monthly over two years, if they buy a new phone and activate it, or upgrade to a new handset.
The bonus GB of data isn't the point here. The important thing is the picture used by Verizon at the end of the ad. Verizon's plan was to promote both the Android and newly launched Windows Phone version of the
HTC One (M8)
. Both models are being offered for $99.99 with a signed two-year pact, thanks to a sale that offers 50% off all new smartphones
It was a great marketing coup. Verizon runs the add for the extra GB of data, mentions its sale, and also promotes the Android and Windows Phone version of the HTC One (M8), all at the same time. It was a perfect scheme, except for one little miscue. The phone labeled as the Android version of the HTC One (M8) is actually the
HTC One Remix
, which is the same as the HTC One mini 2.
The carrier has already had a video of the ad taken down on YouTube. Perhaps Verizon would have been better off calling the HTC One mini 2, the HTC One Remix-up.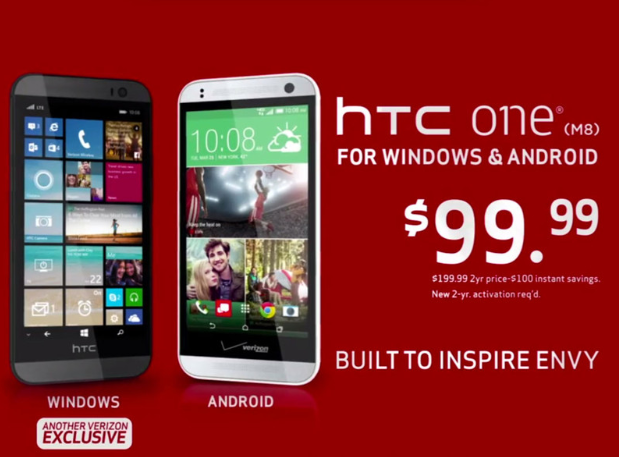 Phone on the right is really the HTC One Remix, not the Android powered HTC One (M8)
source:
AndroidCentral
Recommended Stories