Verizon gives away the Motorola DROID RAZR to some owners of the original RAZR
30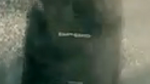 Verizon surprised some of its customers who still own a
Motorola RAZR
by coming to their door and showing them the sexy new
Motorola DROID RAZR
. The Verizon representative proudly showed off all of the amazing features packed into the stunningly thin handset, including the Kevlar backing, the 4.3 inch qHD Super AMOLED Advanced screen made of Gorilla Glass and the LTE 4G connectivity.
The RAZR owners obviously were impressed with the new DROID RAZR even if most of them had no idea that it could download data at up to
10 times faster than their 3G phone
. And it has been our experience that those who still tote around a RAZR as their everyday cell phone would probably not know that a special nanocoating inside the new Android unit, protects it from minor water damage.
While the RAZR owners
might not grasp all of the things a smartphone can do
, they still understand the concept "
something for nothing
" which is why they all were quite happy when Verizon told them that they could keep the Motorola DROID RAZR that they were just given a rundown on. How many of these phones will end up on eBay is hard to estimate, but Verizon certainly turned this reality show into an interesting promotional video.
source:
AndroidGuys