Verizon coming to Moto Maker on November 11th, and setting up multiple device releases
7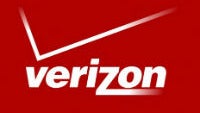 We've been getting more and more info on the expansion of Motorola's Moto Maker customization software to other carriers beyond AT&T. Word has always put the end of AT&T's exclusivity in this month, and recent reports have put T-Mobile possibly getting added as soon as tomorrow (November 8th), and Sprint on November 11th. Now, we're hearing that Verizon may also be getting into Moto Maker on the
11th
as well. Given that both Sprint and Verizon are set to get in on the Moto Maker software on the 11th, it seems reasonable that the rumors about T-Mobile may have been off, and the 11th could be the universal date for ending Moto Maker exclusivity.
The news about Verizon is coming from sources for
Droid Life
, and those same sources had more info on various releases on Verizon. According to the sources, the white version of the LG G2 will hit Verizon on October 14th; the HTC One max will launch on or around November 21st; and, the white versions of the DROID Ultra and DROID mini will be released November 22nd.
Recommended Stories