Updated Android Lollipop Developer Preview image coming to Nexus devices in a couple of days
8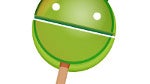 Android Lollipop has officially been announced, which means that developers don't have much time, if they want their apps to be ready for the new OS when it starts hitting devices. Sure, a developer preview for Android 5.0 was made available
some months ago
, however, it definitely did not include all of the bells and whistles of what the final version would look like.
No worries, as Google has the backs of its developer community. The company has announced that updated Android Lollipop images for Nexus devices will be available in a couple of days - this Friday, the 17th of October.
Now, how much of the final version will be in these images remains a mystery, though, it's probably safe to assume that Google added everything a developer might need to make sure their app will be working on the newest platform. Anyone interested in the images should check developer.android.com/preview in a couple of days.
Recommended Stories