Upcoming iPad Pro 10.9 and 12.9 models tipped to be thicker, bezel-less, and without a home key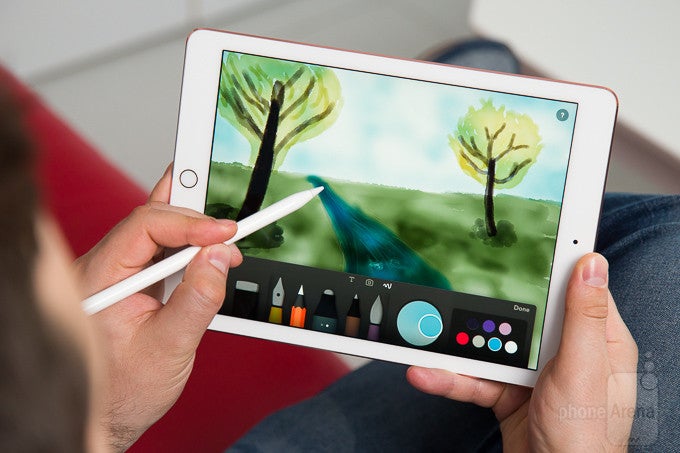 Stop the presses! The future iPads may be thicker than the current iPads, according to Macotakara, a Japanese Apple-centric blog that has called many movers and shakers in Apple's production line before. They cite supply chain sources from Taiwan which claim that the upcoming
iPad Pro 2
, or whatever Apple calls it, is apparently tested in a prototype form that is 0.3mm thicker than the current 6.9mm
iPad Pro
.
Not that anyone would feel such a small difference, but it is still somewhat of a departure from issuing thinner and thinner tablets with each generation. The thin game was getting stale anyway, current phones and tablets are already anorexic enough, so it's high time that a line be drawn, and the focus is moved to something else.
That something else for Apple might be a
bezel-less iPad Pro 10.9
, which would eventually come to replace the current
Pro 9.7
, and fit a larger display in the same footprint. That one is allegedly going to be 7.5mm thick, like the original
iPad Air
, which means it will be thicker than its predecessor. According to insiders, the new
iPad Pro
10.9 (previously rumored to
have a 10.5" display
) has no home button, and is just frame on the sides, with no meaningful bezel width to grip on, save for the top where the FaceTime camera is.
The new iPad Pro 2, on the other hand, is also said to sport bezel-less design on the sides, apart from the top, while Apple's iconic home button might be gone for good there, too, claims the source. Let's not forget that Apple is rumored to employ
under-glass home key
in the upcoming
iPhone 8
as well, so the new iPads, which could be announced in the spring, might be a harbinger of things to come.