Unlocked Samsung Galaxy S8 and S8+ finally getting Android 8.0 Oreo in the US
5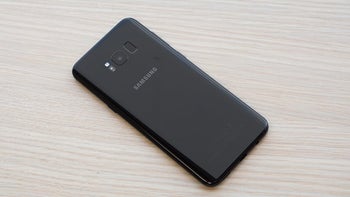 Unsurprisingly, the unlocked
Galaxy S8
and
S8+
are the last to receive the Android 8.0 Oreo in the United States. All major carriers in the country have already rolled out the update, but consumers who purchased the unlocked model have been left last.
unlocked Galaxy S8 or S8+
, you should head to Settings / Software update and try to force push it.
If that doesn't work, you can just wait a few more days for Samsung to roll out the update to more users. Also, expect some important changes besides the usual ones included in Android 8.0 Oreo.
Keep in mind that while the update isn't meant to delete any personal information from your phone, Samsung recommends that you back up any important data that you want to keep safe during the upgrade.
Finally, some apps such as
Samsung Pay
, Samsung Internet, Samsung Note, and Email will have to be updated manually after you install Android 8.0 Oreo.