While under oath, AT&T's CEO reveals $15/month TV streaming service for mobile devices
2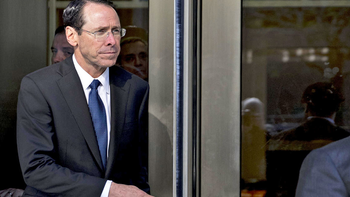 Plenty of strange things have been revealed by people testifying under oath. But what came out of Randall Stephenson's testimony yesterday might have been a first. The CEO of AT&T, while on the witness stand and under oath in a courtroom, revealed a new AT&T streaming service called AT&T Watch. Designed for those who like to watch streaming television on their mobile devices, this will be a low-cost service priced at $15/month. Unlike the carrier's DirecTV Now streaming app, which is priced at $35/month, AT&T Watch will not carry any sporting events in order to keep the price down.
Stephenson was testifying during an antitrust trial that
the Justice Department initiated to try and block AT&T's proposed acquisition of TimeWarner
. The executive was discussing the company's streaming businesses and his hope that the company would continue to be an innovator in the sector. That is when he brought up AT&T Watch.
When Stephenson did mention the new service, the reaction was almost out of an old movie. Except that instead of rushing to pay phones and depositing dimes to call their editors for a front page re-plate, reporters rushed outside the courtroom to use their smartphones, or texted a headline to the city desk. Even AT&T spokespeople who were attending the trial were caught unaware.
Eventually, an AT&T spokesman revealed that AT&T Watch will launch sometime in the next few weeks. While it will be offered to everyone no matter which provider they use, it will be free to those rocking an AT&T unlimited data plan.
Meanwhile, AT&T continues to explain in court the advantages of its proposed merger with TimeWarner.
"The merger will enable AT&T to transform the mobile video marketplace by combining Time Warner's content assets with its wireless platform to develop new and more valuable services especially for mobile video devices. For example: AT&T would launch a new service with Turner and a small number of popular cable networks, which would be made available for free to AT&T's wireless customers on unlimited plans and for a nominal price to anyone else."-AT&T legal brief
source:
CNN