DOJ sues to block AT&T's purchase of Time Warner; is this Trump's payback for his CNN vendetta?
27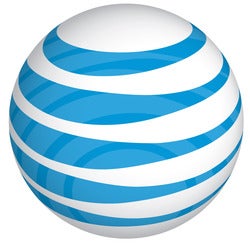 In October of last year,
AT&T announced an $85.4 billion bid to purchase Time Warner
. At the time, Donald Trump was the GOP candidate for the presidency, and he vowed to block the transaction if he was to become president. "It's too much concentration of power in the hands of too few," Trump said at the time. The day after the election, we revisited the matter and
wondered whether President Trump would follow though on his pledge
. Trump's personal animosity toward Time Warner's CNN has recently led to reports that his administration would allow the deal to go through only if AT&T divests the 24-hour all news cable channel.
Today, though, the Trump administration dropped the hammer on the transaction. The Justice Department filed a suit in Washington D.C. Federal Court to block the deal, claiming that it violates anti-trust law because AT&T could "use its control of Time Warner's popular programming as a weapon to harm competition." Expecting the DOJ to file this suit, AT&T's legal team quickly sprung into action on Monday, disputing the claim. AT&T's general counsel David McAtee II, noted that such 'vertical mergers' are usually approved by the government because they "benefit consumers without removing any competitor from the market."
AT&T CEO Randall Stephenson not only attacked the DOJ for its decision to file the suit, he also wondered whether the "abrupt change in the application of antitrust law here," had to do with President Trump's personal "Fake News" attacks on CNN. While the executive said that AT&T will try to negotiate with the Justice Department, any demand that the telecommunications giant divest CNN is "a non starter."
"Today's DOJ lawsuit is a radical and inexplicable departure from decades of antitrust precedent. Vertical mergers like this one are routinely approved because they benefit consumers without removing any competitor from the market. We see no legitimate reason for our merger to be treated differently."-David McAtee II, general counsel, AT&T

"There's been a lot of reporting and speculation whether this is all about CNN, and frankly I don't know. But nobody should be surprised that the question keeps coming up because we've been witnessing such an abrupt change in the application of antitrust law here."-Randall Stephenson, CEO, AT&T
In May 2014, under the Obama Administration,
AT&T bought DirecTV for $48.5 billion
. Verizon, meanwhile, had two vertical acquisitions of its own approved. Back in 2015
it bought AOL for $4.4 billion
. That was followed the next year with
Big Red's $4.8 billion purchase of Yahoo!
. And that is the heart of AT&T's complaint. The only change that has happened since those deals were made has been the installation of a new administration. And while traditionally the Republican party has been in favor of big business, the current president has a history of making decisions based on personal reasons that have nothing to do with the legality of the issue being decided. Of course, the DOJ is the regulatory agency that is suing here, but it wouldn't be surprising if a well placed call from the White House led to this decision to block the acquisition. After all, we know that President Trump demands loyalty from those working in his administration.
source:
AntitrustComplaint
via
CNN