UI of Google's Pixel Stand leaks; no Pixel Watch this year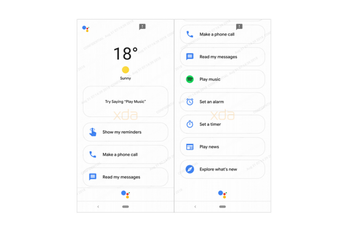 So far, there have been no leaked images of the dock, which means that a wayward shipment of them
have yet to reach the Ukrainian black market
. We will most likely see Google unwrap the accessory during its Pixel event, and we will have to see whether this will be made available for all Pixel handsets, or just the new units.
Speaking of Pixel devices, Google has confirmed to
Tom's Guide
today, that there will be no Pixel Watch announced this year. According to Miles Barr, Google's director of engineering for Wear OS, "To think of a one-size-fits-all watch, I don't think we're there yet. Our focus is on our partners for now." For you Pixel fans, you can always hope that a smart timepiece will be announced next year.