U.S. Appeals Court gives Apple a chance to immediately block Samsung tablet sales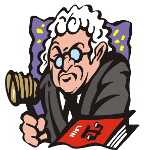 The U.S. Court of Appeals for the Federal Circuit ruled that a district court judge in California erred when he ruled that Apple didn't prove that it could win a patent infringement case against Samsung. As a result, the Appeals Court says that

Apple can now ask the court for an immediate ban against the sales of some Samsung tablets.



both sides agreed to have talks at the CEO level in an attempt to end the court battles.Those talks are scheduled for next Monday and Tuesday. The court battles between the Cupertino, California based Apple and the Korea based Samsung started when the former accused the latter of

copying the design of the Apple iPhone and Apple iPad in its Galaxy line of devices

. Samsung then countersued Apple.

For those keeping score,
the case in U.S. District Court, Northern District of California is Apple Inc. v. Samsung Electronics Co Ltd et al, 11-1846. The case in the U.S. Court of Appeals for the Federal Circuit is Apple, Inc v.
Samsung
Electronics Co Ltd et al, 2012-1105.
source: Reuters