Apple and Samsung will meet to negotiate a cease-fire
26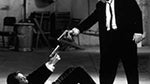 Apple and Samsung have agreed to meet in San Francisco within 90 days for settlement talks, according to a report by Florian Mueller of FOSS Patents. It's not clear how high our hopes should be, as the meeting is described as being "only partially voluntary" – that is, the presiding Judge in two U.S. cases between the electronic behemoths asked for them to comment on their availability for a joint settlement negotiation, and when both companies provided availability Judge Koh ordered them to make it happen.
On the upshot, this will be more than just a cursory meeting – Apple CEO Tim Cook and Samsung CEO Gee-Sung Choi will be at the meeting (along with the usual legal retinue), participating in a Magistrate Judge Settlement Conference overseen by Magistrate Judge Joseph Spero. If either side is eager to go to court it will be easy enough to not come to an agreement, but has we've seen Tim Cook has a more restrained approach to patent litigation that Steve Jobs did, so this opportunity might also provide the two CEOs with the necessary face time to
work out a deal
.
Of course similar efforts have
failed
in the past. Will this attempt be one more speed-bump on the way to eternal litigation, or could this event help usher in the beginning of the end of the
mobile patent wars
? That may seem like a tall order, but a settlement in any of the ongoing international lawsuits could serve as a template for others to copy, so it's a hope worth clinging to. We'll find out sometime in the next 90 days.
source:
FOSS Patents