Tweet money! Twitter IPO to hit the market before Thanksgiving, aims to raise $1 billion
0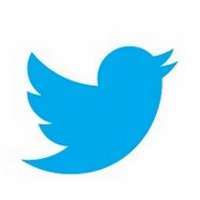 Twitter is currently looking to add more investment banks to its list of those helping to distribute the company's stock when it goes public sometime before the end of the year. While these underwriters usually split 7% of a deal's proceeds, higher profile deals result in lower fees since they are considered easier to sell to the public. For example, the extremely popular Facebook IPO was so massive at $16 billion, that the size of the fee pool equaled only 1.1% of the money raised for the social networking site. For that deal, underwriters split a fee pool of $176 million.
One source says that Twitter is apt to raise $1 billion and will try to have the deal completed before Thanksgiving starts. Goldman Sachs is lead adviser on the deal while other high profile names include Morgan Stanley, JP Morgan Chase & Co and Bank of America. One estimate suggests that the Twitter deal could leave a pool of $60 million to $70 million for banks to fight over.
After Fscebook went public last year, the stock declined for close to 12 months before the stock just recently surpassed its IPO day high.
source:
Reuters