Trio of free productivity apps available in the Windows Phone Store
3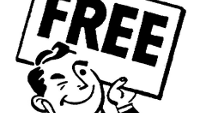 Ready to turn over a new leaf as the ball drops in Times Square, marking the beginning of another year? If you own a Windows Phone handset, even an aged Windows Phone 7 model, you can become more productive next year by downloading three apps that are being offered for free. You can pick up the apps without paying a penny, but only for a week, after which the deal ends.
The three apps available are
Note+
,
Counter+
and
Stopwatch+
. Normally $1.49, Note+ will allow you to take notes and save them in the cloud using SkyDrive. It offers PIN password protection (say that three times fast), supports Live Tile and allows you to share your notes with others. Counter+ has the perfect name. It is a counter and is probably the perfect app for the obsessive compulsive amongst us. Regularly priced at $.99, the app has Live Tile support. What is great about Counter+ is that you can not only decide which number you're going to start with, you can also decide the value of each tap.
Stopwatch+ is a...wait, give us a second, we'll remember. That's right! It's a stopwatch that offers support for Live Tile, sharing and clipboard. Once the sale ends, it will go right back to its regular $.99 price.
If you have New Year resolutions that involve being more organized, being more precise or more timely, here are three apps that can help you achieve your goals. And for the next week, they are absolutely free. If you own a Windows Phone, you do not want to miss out on what is essentially a free lunch.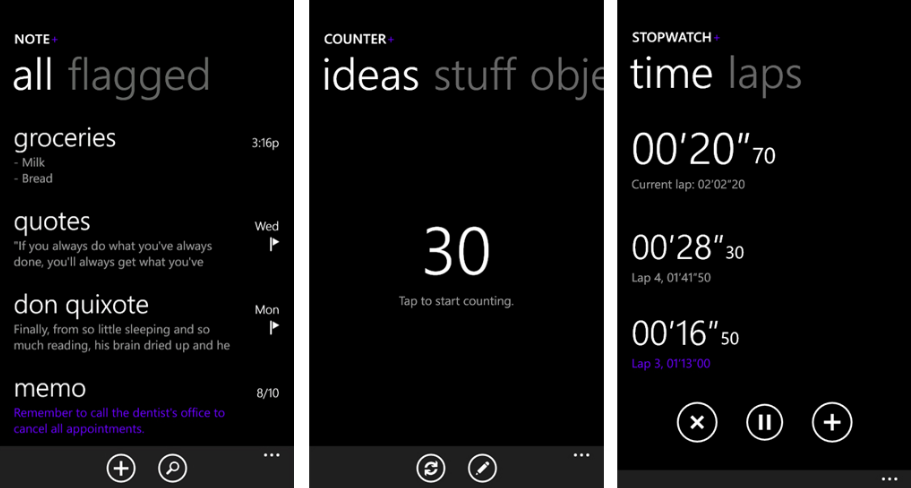 Screenshots from Note+, Counter+ and Stopwatch+
source:
Note+
,
Counter+
,
Stopwatch+
via
WPCentral