The massive battery midranger is back: Oukitel presents the K6000 Plus
7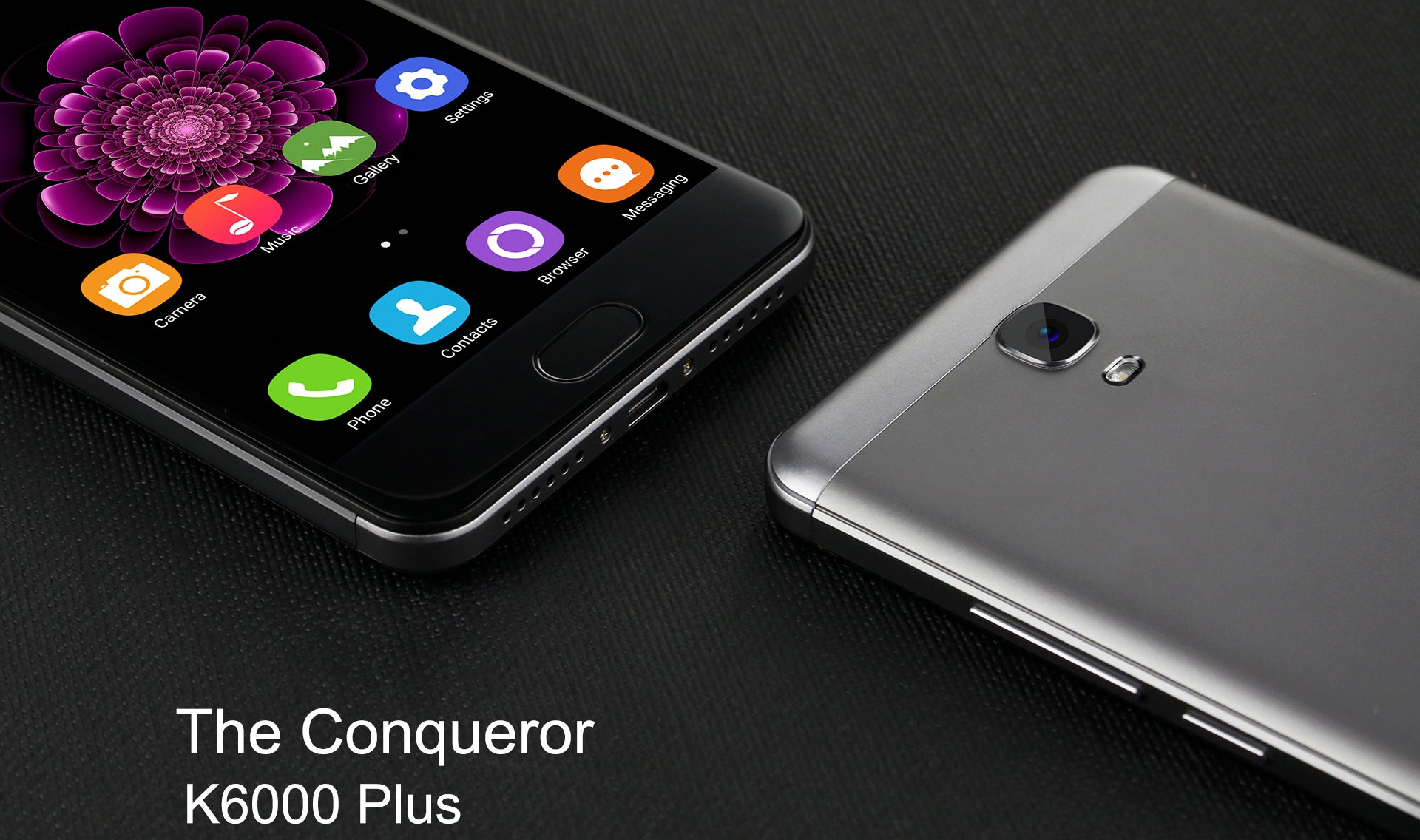 This story is sponsored by Oukitel. PhoneArena's opinions in this article have not been affected in any way!

Oukitel's K series' outstanding feature is a massive battery — ranging from 4,000 mAh to 10,000 mAh, all of the devices in the K family have tons more juice in the pack than most competitors. At this year's MWC, the company has taken the opportunity to announce a new model from the series — the Oukitel K6000 Plus.
The new phone is the natural evolution of the K6000 Pro, which was announced last year. The design has been switched around a bit — we have a full metallic body with a similar look to the predecessor, but Oukitel claims that the device is noticeably thinner and lighter than before. The fingerprint scanner has been moved from the back of the device to a home button on the front, which we appreciate. The display is a 5.5-inch LCD panel with a 1080 x 1920 pixel resolution. Under the hood, we have an octa-core MediaTek 6750 SoC — a downplayed version of the more popular Helio P10 model. It's an energy-efficient processor, with 4 cores working at 1 GHz, for the lighter tasks, and a cluster of 4 cores ticking at 1.5 GHz when more brawn is needed.
For the main camera, we've got a PDAF-assisted 16 MP OmniVision 16880 sensor — it's 1/3.06 inches in size and its individual pixels have a diameter of 1 μm. On the front, we have an 8 MP camera with a wide angle of 80 degrees to make sure you can fit more stuff in the shot.
And, of course, the K6000 Plus packs a huge, 6,080 mAh battery to keep its lights on for a long, long time. The phone also supports fast charging and is said to be able to reach a 100% charge in just 100 minutes. Now, whether the battery holds out for long does depend on software optimizations and how heavy the UI is, but the K6000 series has, thus far, been running on a pretty clean build of Android — we see no reason for that to change now. As far as OS version — the K6000 Plus will come with Android 7 Nougat out of the box.
The phone will be launching by the end of March. No target markets or price point to report at this time, though, there's a chance it might hit Europe. We've no word on whether it'd cross The Pond to land in the US.