The best selling phone in the world: can you guess which one is it?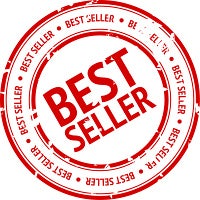 Did you know that the best selling phone in the world is not an iPhone and not even a Galaxy? As surprising as it might be, with over 250 million total sales, the basic dirt-cheap Nokia 1100 is actually the world's most popular phone. Not just this - the Nokia 1100 is actually the best selling electronic gadget ever!
The reason for its popularity is without a doubt its price, as basically you could get one for tens of dollars without any lengthy contract agreements.
Among top smartphones, though, it's probably no surprise that the Apple iPhone 5s is the single most popular gadget. Analysts estimate there are over 100 million iPhone 5s sold and that number will surely continue to grow, so we would not be surprised if one day in the future the iPhone 5s actually surpasses the Nokia 1100. This is just a guess, though, and even if that was to happen, it'd take years.
While we don't have any hard data about the second most popular smartphone out there, it seems like it's the Samsung Galaxy S III. Back in mid-2013, we heard about it getting nearly 50 million units sold, a number which has surely grown a lot since then.