The best phones we've reviewed so far in 2015 and what we thought about them
26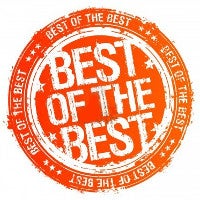 While the bright, hot sun is a harbinger of some (hopefully) great summer days to come, it's also a reminder that for a few months, the mobile industry will be on what is essentially a standby. Sure, phones will be advertised, and phones will be sold, and device makers will fit in some smaller releases, but the big stuff is already out of the way — at least as far as the first half of the year is concerned. This is an opportunity for us to dig through our archives and hunt down the best of the best of the seasons, and highlight them for you once again.
Like last year
, we're setting a time frame — only devices released between the first day of the year and now qualify. This means that solid hardware released in the end of 2014 is out on a technicality. Let's take a look...
Keep in mind that a low-end device rated higher than the flagship doesn't imply it's better, since it's rated relative to its competitors within its price class. Read more about how we rate here.
10. ZTE Grand X Max+
For most people, getting the ZTE Grand X Max+ will come down to to two reasons: great battery life, and a sticker price of just $199.99. And that's not a price with a 2-year contract — the budget phablet is available outright through prepaid carrier Cricket Wireless, offering one hell of a bang for your buck if you dislike the idea of chaining yourself to one telecom.
That's not all the Max+ has going for it, though. For example, its beastly 6-incher of a display is
very well
calibrated, and offers the excellent 526 nits of brightness, making it perfect for use on the beach. Add to that a nice construction and a solid camera, and you've got yourself a winner!
PROS
Solid design & construction for a budget smartphone
Battery life is impressive
Camera captures some sharp photos & videos
$200 cost is extremely competitive
CONS
Sluggish performance with heavier operations
Underpowered internal speaker
Basic Android experience
9. BLU Vivo Air
If you subscribe to the thinness craze, there are very few devices that do it better than BLU's Vivo Air. The 5.1 inches-thick device, modeled on top of the Gionee Elife S5.1, proved quite the fantastic device all things considered. Not only is the body thin, but it's plastic bod is also encased within a frame made out of an aluminum/magnesium alloy. Add to that a $200 outright price, and you're left with very little room for disappointment.
PROS
Incredibly thin construction of 5.1mm
Premium aesthetics and solid feel
Hard-to-beat $200 outright cost
Great at handling phone calls
CONS
Camera performance is a little disappointing
Internal speaker is weak
Sluggish processing performance
8. Motorola Moto E (2015)
Motorola took the world by storm by introducing the Moto G back in 2013, and has been working on keeping the momentum since. The reasons for the Moto G's success are no secret — great hardware combined with an affordable price point. But what if Motorola went even deeper, and compromised on hardware more, but also brought down the price point with it? The result is now called the Moto E.
The ultra-affordable 4.5-incher sits at the very bottom of Motorola's range, but it does so with pride. The little munchkin (for today's standards, at least), offers a very consistent, mostly stock Android Lollipop experience (meaning very quick software updates), absolutely excellent battery life, and a $119 price tag.
PROS
Aggressive low price point
Mostly stock Android 5.0 Lollipop experience
Simple design
Long battery life
Perfect size
CONS
Sluggish performance with heavier operations
Speaker quality is flat
Poor camera quality
Challenging call quality
7. HTC One M9
If you're on the market looking for a flagship with a bespoke design, then few would argue against HTC's new One M9. Like previous iterations, the One M9 is wholly made out of aluminum and sports the now signature front-blasting BoomSound set of stereo speakers. But that's not all — the M9 still sports one of the cleanest, yet decidedly custom Android interfaces you can get, offers great audio quality courtesy of the aforementioned loudspeakers, and the earpiece is similarly high-end. Taking the $199, 2-year contract slot, however, the M9's disappointing camera performance and inaccurate screen are just a few things you ought to consider before committing, considering the competition in the field.
PROS
Still one of the best designed phones, especially premium
Plenty of customizable options with Sense 7.0
Snappy processing performance
Brilliant sounding speakers
Excellent call quality
Expandable storage
CONS
Disappointing low light performance with its camera
Focus adjustment with video recording is jumpy
Screen with inaccurate color reproduction
6. Huawei P8
If bespoke design is truly what you're looking at, but you're also open to something a bit more exotic, then Huawei's new P8 certainly fits the bill.
Made out of a fusion between metal and glass, the 0.25 inches-thick P8 looks distinguished in a sea of sameness. And it's not just a pretty face, too — it's got decent display, good battery life, excellent and quite versatile camera, and a price of about $530 in Europe. On the down side, graphics performance trails the best in the class. If you ask us, it's a trade-off worth swallowing.
PROS
Premium metal design
Excellent still image quality
Cool low light capture modes
Lower outright cost than most other flagship phones
Expandable storage
CONS
EMUI 3.1 experience isn't for power users
Knuckle gestures are a bit obnoxious
Underpowered performance with graphics processing
Dull looking 1080p video recording quality
5. Alcatel OneTouch Idol 3
We were first introduced with the Alcatel OneTouch Idol 3 (5.5-inch model) back at MWC2015 in Barcelona, and the highlight company reps worked to bring to our attention is its ability to be used top-down or bottom-up. Yes, there's an earpiece on both sides, and the symmetrical design makes it easy to forget that you're using the phone "wrong". There is no wrong here.
That's far from everything the 5.5-inch Idol 3 model has going for it. First off, it's priced at just $250 off contract, which is astounding for the quality build and excellent display (for the class) topping out at the amazing 665 nits. The custom Alcatel skin on top of stock Android is also pleasant too look at, if a bit slow with heavier operations, and we can't be happier with its battery life. All around, this phone easily sets the benchmark for low-ends going forward.
PROS
$250 off-contract is hard-to-beat
Mesmerizing IPS-based display
Thin and light construction
Simple Android experience that's lightly customized
Extra-long battery life
CONS
Somewhat sluggish with heavier operations
Quality from the camera is lackluster
Battery takes a long time to charge
4. LG G4
In some ways, the LG G4 is a device of contrast. A super-duper high-res display, but unsatisfying color calibration. High-end silicon, but not chart-topping graphics performance. A choice of leather for the back, but a relatively boring form and a larger physical footprint than its predecessor. And yet, despite all of this, we felt that the device's absolutely top-notch camera, with the widest range of manual controls ever put on a smartphone, is very much a redeeming quality, and the availability of a removable battery and an extra memory slot remain a solid reason to consider the G4. It's a device that does great in all areas, but leads in few.
PROS
Camera captures some slick looking photos
Higher degree of sophistication thanks to the new leather back
Removable battery & microSD card slot
CONS
Slightly longer, wider, and heavier than the G3
Color temperature is a cold ~8000K
Underperforming graphics processing
3. Samsung Galaxy S6 Active
The latest high-end Samsung phone to hit the market isn't the Galaxy S6 — it's its Active sibling.
Continuing the legacy of super-rugged flagships, the Galaxy S6 Active is anything but the glass canon that is the standard GS6. First off, the thing is built like a tank and is MIL-STD-810 certified for military use, so it's shock, vibration, temperature, and humidity resistant. Add to that an IP68 certification, and you also get comprehensive dust and water resistance. But the best part? Underneath the sturdy exterior, we've got the same kind of bleeding edge hardware available with the S6 and S6 edge. And to top it all off? A giant, 3,500 mAh battery that is the current king of the hill in our custom battery life benchmark.
PROS
Water and shock resistant construction
Incredibly long lasting battery life
microUSB port has been treated for liquid contact
Camera captures amazing photos and videos
Strong earpiece volume
Accurate Super AMOLED display
CONS
Less appealing looking design
Activity Zone still lacks any serious usefulness
Still no expandable storage
Average call quality
Sharing the #1 slot: Samsung Galaxy S6 / S6 edge
Despite the objectively awesome S6 Active, we actually rated the Galaxy S6 and S6 edge higher, if only because they look better in the hand, and are much more widely available than the cool, but still niche Active. That shouldn't surprise you — save for battery life, the S6 and S6 edge are worthy contenders for the 2015 title of kings of the food chain, at least as of the time of this writing.
The S6 and S6 edge themselves differ in a few ways, the most obvious of which being the display of the latter. It's mighty subjective, of course, but we tend to find it more appealing than the standard S6, even if ergonomics are definitely not as good due to that scratchy metal frame. Still, we're more than ready to let that one go, if only for the better battery life — the S6 edge held its cool for an hour longer than the normal S6, and that's a non-trivial improvement. On the whole, however, the two phones are very much alike and largely "enjoy" the same pros and cons.
PROS
Attractive, futuristic design
Premium choice of materials
Camera deliver impressive qualities
Improved fingerprint sensor
Themes support with TouchWiz
An overall specs beast
CONS
It's a magnet for finger prints and smudges
(Galaxy S6 edge): Some features of the dual curved display are gimmicky
(Galaxy S6): Battery life could have been better
Average call quality