The Walking Dead: Our World is Pokemon Go but with zombies, coming on July 12
2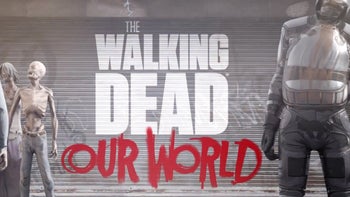 The surge of AR mobile games seems to never end as more developers are looking to capitalize on successful titles like Ingress and Pokemon GO. Games like the recently launched
Jurassic World Alive
and the upcoming The Walking Dead: Our World want a piece of the pie, but for now it looks like it's very hard to dethrone the king.
Developer Next Games announced last year a new AR title for mobile – The Walking Dead: Our World. The game was
briefly teased a few months ago
and now have a release date and a brand new trailer that shows how the AR game is meant to be played.
In The Walking Dead: Our World, players get to hunt zombies in their surroundings using weapons they find and collect while adventuring the streets, parks, and houses. You'll meet iconic characters like Rick, Daryl, and Michonne, which you will be able to collect to help you hunt even more walkers.
The game will also allow players to cooperate and attempt to save survivors, build shelter, as well as complete weekly challenges for big rewards.
As far as the release goes, Next Games has just announced that
The Walking Dead
: Our World will be available for download for free via App Store and Google Play Store on July 12.