Huge discounts on Telltale mobile games, including The Walking Dead, Game of Thrones and Batman series
1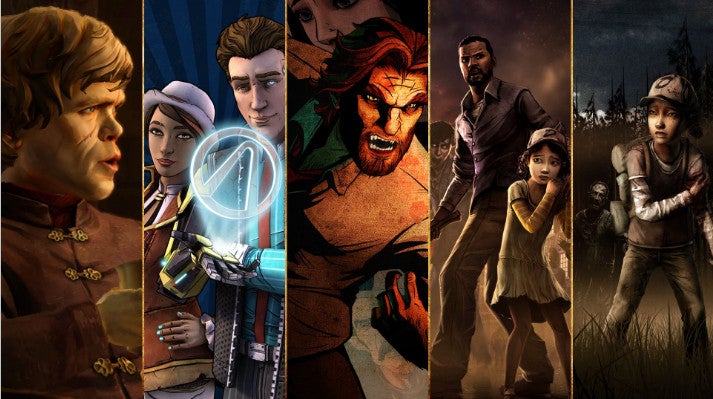 If you have a soft spot for Telltale's games, then you're in luck as the developer is now running a sale on some of its most popular titles, including
The Walking Dead
and Game of Thrones series.
Starting Christmas and until January 2, 2017, Telltale offers huge savings on The Walking Dead, Tales from the Borderlands, Batman: The Telltale Series,
Game of Thrones
, The Wolf Among Us, and many other games it publishes in the App Store and Google Play.
Now, when we're saying huge saving, it means that you can get each of The Walking Dead series' episode for just $0.99. Season two's episodes though are a bit more expensive at $1.99 for each episode, while the entire seasons costs $3.49.
Each Tales From the Borderlands episode is now available for 60% ($1.99), and the season pass can be bought for 76% off ($3.49). The same goes for the Game of Thrones series, but the season pas is more expensive at $4.99, but that's because it comes with an additional episode.
Batman: The Telltale Series, the newest game
coming from the developer, had its price slashed by 40% per episode, so you can now buy them for $2.99. Buying the season pass will save you 33%, so you will only have to pay $9.99.
Minecraft: Story Mode individual episodes are available for $2.99, but you can also purchase Multi Packs for 54% off ($7.99), Adventure Packs for 50% off ($5.99), or Mega Multi Packs for 53% off ($12.99).
Aside from the Telltale Series titles, the sale contains numerous other titles, including
Mr. Robot
, Back to the Future: The Game, Poker Night 2, Tales of Monkey Island, Jurassic Park: The Game, and Sam & Max: Beyond Time and Space.
Most of the titles mentioned are available on both the Android and iOS platforms for similar prices, so make sure to check them on Google Play and App Store, respectively.