The Room Two arrives on iPhones January 30
2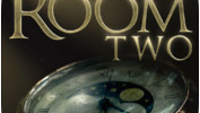 The Room Two is set to arrive on iPhone this Thursday (January 30). The game is a sequel to The Room, one of last year's most well-accepted and awarded mobile games. The Room Two was released
back in December as an iPad-exclusive title
, but iPhone gamers will also be able to experience the game very, very soon.
The Room Two is a 3D puzzle with some horror elements, which requires you to unlock various boxes and solve riddles, which will help you unravel the mystery behind the enigmatic evil scientist, knows as "AS". The gameplay of The Room Two has not changed much in comparison with The Room, it just gives you "more of the same", which is actually a very good thing. The Room Two has all the perks of its prequel, plus some new features, enhanced graphics and improved touchscreen controls.
According to credible sources, an Android version of The Room Two is in the works and will most probably hit Google Play by February 14.
If you are sporting an iPad 2 or higher, you can lay your hands on the game for as much as $4.99.
Download: The Room Two (
iPad
)