The puzzle game The Room Two arrives at iTunes as iPad-exclusive
4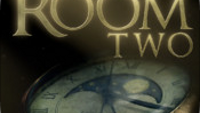 The Room Two, the sequel to one of last year's most well-accepted, successful, and critically acclaimed iPad games, The Room, has just hit iTunes. Much like its predecessor, which won a ton of awards, including the iTunes Store Game of the Year and BAFTA ones, The Room Two is a mix of horror and quest. The game, which is currently iPad-exclusive, will require players to solve a plethora of various riddles and mysteries.
Gamers will be once again thrown in a beautiful, yet creepy 3D world, where they will have to open several enigmatic, locked boxes, solve the secrets which will be found in them and thwart the evil intentions of an uncanny scientist, named "AS", who uses letters to communicate with the players.
It looks like the developers have remained loyal to the "never change a winning team" strategy, because the gameplay of The Room Two looks quite identical to the one in The Room. Yet, according to Fireproof Games, the newly published sequel offers a lot of improvements, such as enhanced touchscreen controls, greatly improved graphics, as well as immersive soundtrack and audio effects.
The Room Two is currently available for iPad 2 and higher (iPad 1 is not supported!) and is priced at $4.99. According to Fireproof Games, the iPhone, Android, and Kindle Fire versions of the game will be released very soon - in the beginning of 2014.
Download: The Room Two (
iOS
)
source:
Fireproof Games
via
MacRumors