The Honeycomb apps are coming: full SDK out for developers
5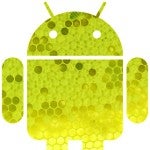 Mere hours before the Thursday launch of theMotorola XOOM, the first tablet featuring Android 3.0 Honeycomb, thefull and final 3.0 SDK has been released. Now as the flood gate to Honeycombapps is wide open, we can't wait to see the first new apps appear onthe Android Market. The highlights of the platform include a brandnew UI framework for tablet apps, support for multicorearchitectures and eye-popping 2D/3D graphics along withall the action that comes with them, and many more. Actually, the SDK just finalizes the preview APIs without adding nothing new except for the possibility to test your apps and get them ready for the market. But if you thinkyou have to wait for the first Honeycomb tablets, you're onlypartially right – crafty folks from XDA Devs have taken care toprovide unofficial ports to Android 3.0 to smartphones like the Nexus One, the HTC EVO 4G, the HTC DROID Incredible and Desire HD for what weknow.
Along with the Honeycomb SDK, updatesto Android's SDK Tools (r10) and the ADT Plugin arealso being pushed. In the ADT plug-in Google has added features like:
- a new palette with categories andrendering previews
- More accurate rendering of layouts
- Selection-sensitive action bars tomanipulate View properties
- Zoom improvements
For the whole list of features take a look at the source link below and while you wait for the hordes of tablets, check out our first look at Android Honeycomb.

source: Android Developers